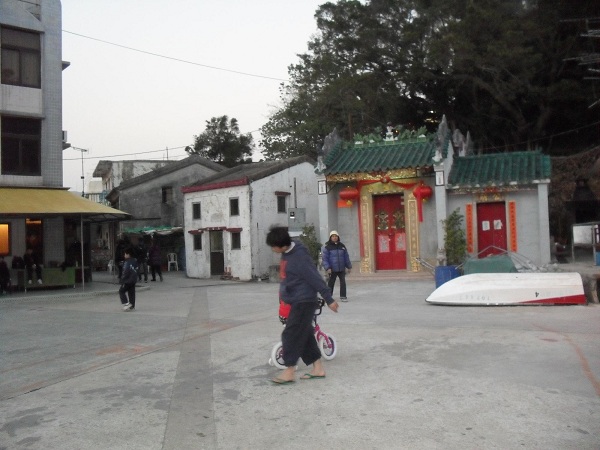 Clearwater Bay Country Park Hike Jan 15 2011
Around 12 alumni and friends joined this walk, led by one of our alumni, Benjamin Robertson – an enthusiastic hiker who knows the area well. We were blessed with sunny weather, although the air pollution that is now more or less a permanent feature of Hong Kong meant that the views over the bays and islands of Sai Kung were a little muted. Our route led us to a point where a serious decision had to be made; who was going to walk UP High Junk Peak and who was going to walk ROUND it. The 360 degree views from the top are legendary, but they come at a cost to the knees and calf muscles. Three of the younger and more intrepid of the group decided to do it the hard way, promising to take pictures so the rest of us could enjoy the views without the effort! Even from the lower levels the views of Sai Kung, to our left, were splendid. To our right was the rather less lovely Lohas Park, Hong Kong's largest landfill, rapidly being developed.
Three and a half hours after we started (and many, many, MANY hundreds of steps later) we arrived at Po Tai O to claim our reward; a wonderful sea food meal and an array of Chinese New Year goodies to buy and take home. Sample tastes were being offered and the ginger steamed rice 'cake' found particular favour with our group with several people carefully balancing one on their lap on the mini bus back to the MTR. Our thanks to Benjamin, in whose safe hands we enjoyed a wonderful walk and excellent dinner, and to Cherry Cheung who took the photos.